Accurate level measurement with high temperature & pressure
Measured water level in a boiler drum to increase safety and boiler efficiency
Detect the real level signal even under extreme conditions with guided radar in a boiler drum of the chemical plant. The reliable water level measurement in the boiler drum required high-performance instrumentation to use in high-pressure and temperature conditions.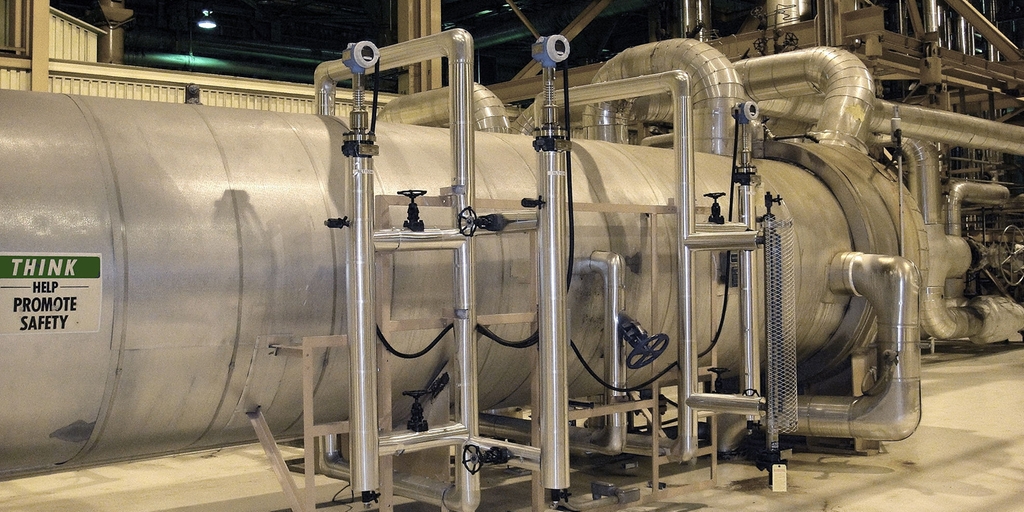 Results
Benefits:
• Reduce cost of maintenance – no moving parts
• Optimize the process - reliable measurement and operation
• Precise level measurement
• Increased the boiler efficiency
• Increased safety in the boiler application

Challenges
The level measurement in boiler drum poses 3 main application challenges with low conductive medium, high pressure and temperature.
Measuring range: 1000 mm
Probe length: 1200mm
There are 3 different types of measuring technologies being used for this boiler level measurement to achieve SIL3.
The customer has realized that their level measurement with conductive probe for the past 10 years has given huge deviations. Customer who used to trust the float level gauge is actually inaccurate.
Our Solution
Levelflex M FMP45 complete with process display RIA452 is the answer to such critical level control as compared to other technologies (Eg: conductive level probe & float level gauge)
Process Description
Water level measurement in a boiler drum
Application info:
• Low conductive medium
• High temperatures ranging from 270 - 300°C
• High pressure at 50bar
Components
Easy installation
Levelflex M FMP45 can be mounted directly on the existing bypass chamber without any modification
Simple commissioning
Level control can be set in our Process Display RIA452 (LSHH,LSH,LSL)

Contact
Ching Ching Ng

No. 27, Jalan Astaka U8/84
Sekyen U8, Bukit Jelutong
40150 Shah Alam
Selangor
Malaysia