Continuous quality monitoring at polymer coating process
Inline total solid content measurement for continuous quality monitoring and process optimization
Inline measurement could continuously monitor the manufacturing process and ensure the product quality. If there is any upset at the process, operator could immediately rectify accordingly.
While periodic laboratory testing monitors the manufacturing process from time to time and laboratory testing usually need time to wait for the result. By the time when result is out and failed meeting the standard, manufacturer might have produced a batch of non-conforming products.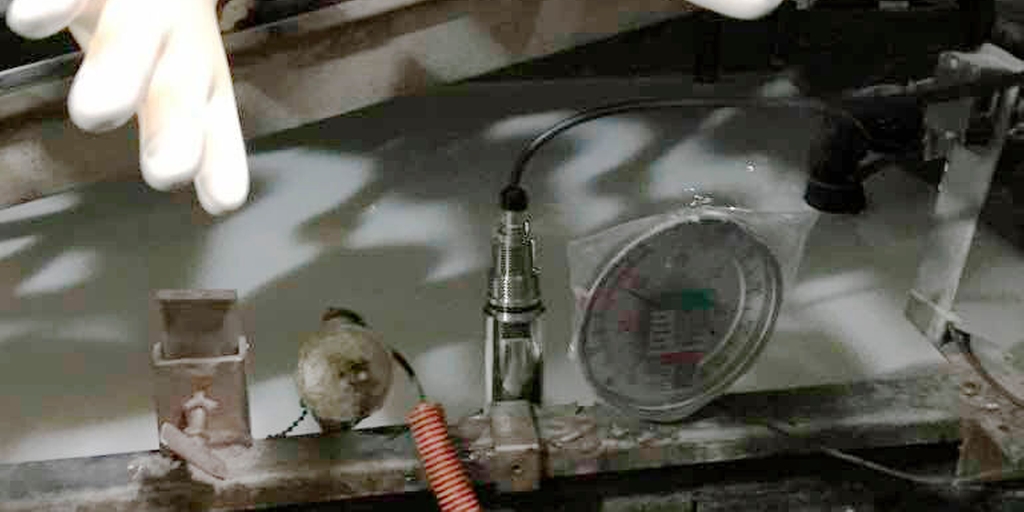 Results
The reading from continuous inline measurement Turbimax CUS51D for both dipping tank & holding tank are accurate compare to customer's internal laboratory test.

Product quality assurance

Process optimization
Challenges
Polymer coating is applied to the interior surface of the glove for easy donning and doffing off rubber gloves.
Customer control the quality of rubber gloves by monitoring the total solids content of polymer in the coating tank within the range of 1.8 to 2.0% at process temperature 35 to 40°C.
Customer collects the polymer sample from process 4 times a day to laboratory for total solid content testing using heat and weight method.
Solution
Continuous inline total solids content measurement using Turbimax CUS51D without the need of product sampling from process and reduce waiting time for laboratory test result using heat and weight method.
Components
Total solids content measurement with Turbimax CUS51D sensor and Liquiline CM442/444/448 multiparameter transmitter with a possibility to fit up to 8 measuring parameters with Memosens technology.
The Turbimax CUS51D sensor is first calibrated with polymer samples. The sensor calibration result is verified with laboratory testing result and the calibration record is stored in Liquiline CM444 digital transmitter. After the calibration, it can measures the total solids content of polymer.
Benefits
Process optimization - reduce sampling and laboratory testing time
Continuous product quality and process monitoring