Corrosion and Abrasion Monitoring for Predictive Maintenance
Avoidance of unintended plant shut down with early detection of corrosion and abrasion
Corrosion and abrasion can will bring irreversible mechanical destruction to the measuring tubes of the Coriolis flow meter. If left unattended, it's a matter of time, the flow meter will be faulty due to the failure of the tubes. It will be too late to attend by the time the meter is being diagnosed measuring tube failure. By then, the entire meter is malfunction and needs to be isolated.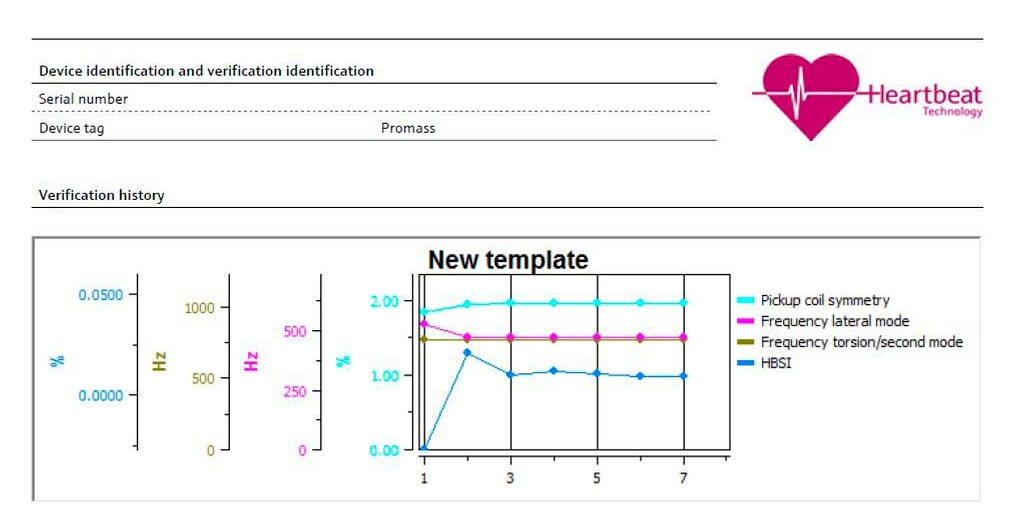 Benefits:
Insight visibility to the process

Continuous monitoring of the mechanical destruction of the flow meter tubes

Reduced downtime due to unplanned shutdown
Challenges:
Crude oil is being pumped from the deep well head to the separator. There are sands, crude oil, water and gas being extracted. There is also presence of chemical such as H2S which can cause corrosion to the metals. Under these circumstances, the next best option is to be able is to monitor the trend of the destruction in order to predict prior to total failure, will give customer enough time to have a preplanned shut down to change the meter.
Solutions:
Heartbeat sensor integrity (HBSI), sensor asymmetry and density are the selected parameters for monitoring.
HBSI is based on reference values that were recorded when the flowmeter was calibrated in the factory. HBSI displays the relative change of the entire sensor, with all its electrical, mechanical and electromechanical components incorporated in the sensor housing, in % of the reference value. An increased in HBSI indicates wears off for the sensor due to corrosion or abrasion.
Signal asymmetry
Signal asymmetry is determined from the difference between the oscillation amplitudes at the inlet and outlet of the measuring tube. Corrosion or abrasion is rarely constant over the entire length of the measuring tube. Abrasion often occurs at the inlet. Corrosion attacks the weak points of a measuring system and occurs
at welds (flow splitters etc.). Changes to the signal asymmetry can be caused by corrosion and particularly abrasion in the Coriolis sensor.
Density
Mechanical changes to the tubes cause a shift in the resonance frequency. If the density has changed in relation to the reference value, this can indicate eroded or corroded measuring tubes.
Component:
Coriolis flowmeter with Heartbeat verification and monitoring module
The Heartbeat Verification is performed periodically without any process interruptions to check the functionality and the health of the flow meter. Whereas the monitoring module is continuously monitoring the 3 selected parameters as an early warning system to predict failures caused by abrasion and corrosion before the actual failure.
Simple products

Easy to select, install and operate
Technical excellence
Simplicity
Standard products

Reliable, robust and low-maintenance
Technical excellence
Simplicity
High-end products

Highly functional and convenient
Technical excellence
Simplicity
Specialized products

Designed for demanding applications
Technical excellence
Simplicity
FLEX selections
Technical excellence
Simplicity

Fundamental selection

Meet your basic measurement needs

Technical excellence

Simplicity

Lean selection

Handle your core processes easily

Technical excellence

Simplicity

Extended selection

Optimize your processes with innovative technologies

Technical excellence

Simplicity

Xpert selection

Master your most challenging applications

Technical excellence

Simplicity